Pet Sitting Pricing and Plans
---
Pet Care Vacation Package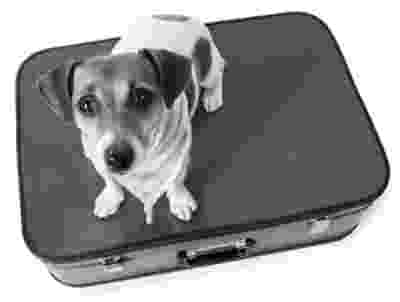 Dogs & Cats - Pet Sitting / Vacation Sits:
For 2 or less daily visits per day each 10-30* minute dog sitting visit and cat care visit is $26.55 for up to 2 pets. Our 3 visit per day schedule is $26.55 per visit for up to 2 pets. Our 4 visit per day schedule is $26.55 per visit for up to 2 pets. Add $3.55 per additional pet per visit up to a total of 4 pets. Over 4 pets will be priced on an individual basis. Call for details. While you're away we require a minimum 2 visits per day for dogs and 1 visit per day for cats. All animals, including cats, can fall ill or become injured so we must adhere to the above policy as not to unduly jeopardize the pet's well being. During vacation sits, 1 visit may be acceptable on your departure and return days depending on time schedules.
Call for free quotes: Holiday rates may be higher.
Vacation and Individual (as needed) pricing
A visit is defined as a trip to your location.
Dogs & Cats: Up to 2 pets: 10 - 30 minutes*
Individual Visits: $27.55 per visit (departure and return days)
2 visits per day: $26.55 per visit
3 visits per day: $26.55 per visit
4 visits per day: $26.55 per visit
5 or more visits per day: $26.55 per visit add 15 minutes for just $8.55
More than 2 pets add $4.55 per pet per visit
Call for free quotes.
Holiday rates may be higher.
Outside of area travel fees may be required.
Medication Administration may be an additional nominal fee.
---
Daily Dog Walk Package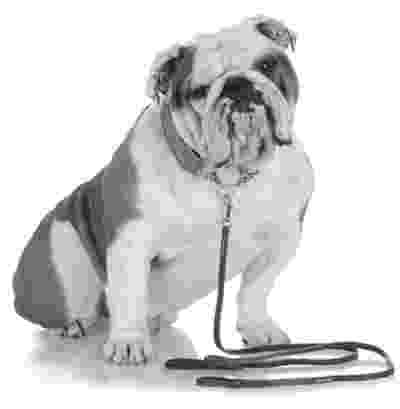 Daily Dog Walks (Potty Breaks) & Weekly Mid-Day Only Visits:
Afternoon only visits and Daily Dog Walking is available weekdays starting at just $14 per 10-20 minute* visit depending on the term of your contract. Applicable to regularly scheduled and on-going weekly visits. Visits must take place, Monday – Friday between 10am – 2pm. Service agreement required for a minimum of 3 visits per week (1 per day) for the special Mid-Day Weekly Rate to apply. Minimum prepaid monthly contract required. A 6 month, pre-paid contract for 5 walks per week is just $14 per visit.
Daily Dog Walks: Monday - Friday 10am - 2pm
Prices are for 1 leash trained dog. Multi-dog family is priced on case by case basis.
3 visits per week with monthly contract: $16 Per Visit TOTAL $192 per month
4 visits per week with monthly contract: $15 Per Visit TOTAL $240 per month
5 visits per week with monthly contract: $15 Per Visit TOTAL $300 per month
5 visits per week with 6 month pre-paid contract: $14 Per Visit
On call as needed: $24.55 per visit
Single visits as needed: $24.55 per visit
Leash training may be available at additional cost.
Multiple visits per day also available.
Contact us for details at Info@AstroPetSitters.com or call 813-481-5738.
Learn more about Daily Dog Walks and Potty Breaks.
Medication Administration may be an additional nominal fee.
---
Additional Services
Add a Dog Walk or Play Time* : When added to the basic pet sitting visit or potty break, dog walking is just $8.55 for an additional 10-15 minutes of walk time or play time for a total of up to 35 minutes spent with your pets.
Overnight Stays: Currently unavailable.
Key Pick-up / Drop off: We prefer to keep client's keys on file, in our office safe, in order to simplify arrangements for future visits. However, should you decide you would prefer your keys returned upon completion of your initial reservation, there is a $10 fee applied for returning & a $10 fee for picking up your key for future bookings. There is no charge for key pickup at initial meeting but please expect a $10 charge for subsequent key pickup and return visits.
Pet Taxi: $25 for the first hour. Fee includes round trip to vet and groomer within 12 mile radius of our office address. Each additional hour is $20 charged in 15 minute increments.
Food Pick-up: If while you are away we need to obtain additional pet supplies such as food, meds, etc., there is a $20 charge in addition to the price of the supplies.
Fridge Re-Stock: We will gladly stock your refrigerator with the essentials you request, prior to your return home from vacation. Simply provide us with your list and your items will be there upon your arrival. Fee is $50 plus cost of items.
House Sitting (no pets): We will provide you with peace of mind knowing that your home is being looked after while you're away. Basic visit $25. Prices may vary according to duties, scheduling and frequency. Call for rates.
---
Holiday Schedule / Fees
In order that you may spend Holidays away with family and friends our sitters are working tirelessly around the clock to provide quality care and affection for your pets. As such, the following Holiday fee schedule will apply:
$15 PER Visit is added for each of the following observed Holidays:
New Years Eve , New Years Day, Thanksgiving Day, Christmas Eve, Christmas Day, Easter
$15 PER Visit is added for each of the following observed Holidays:
Memorial Day, July 4th , Labor Day
A $10 PER WEEK fee is added for each of the following observed Holiday Periods:
All Hillsborough County School Vacation Weeks. Additional fee will NOT apply to Summer vacation weeks
---
Policies
Cancellation Fee and Refund Policy: Please be advised, when your reservation is made all visit time slots are reserved especially for your pets care. We are unable to take other reservations for your time slot and must turn away other potential business. Therefore, we are unable to offer refunds or transfer reservation payments to alternate dates. All reservation fees are due and payable by cash or check in full at the time the reservation is made. You can rest assured that you're pet care provider will be there to care for your pet as promised. Under no circumstances will we double book or overbook for any time period. Should your reservation change we will do all we can to accommodate you by reserving alternate time slots for your new schedule but later than expected departures, earlier than expected returns and cancelled reservations are not refunded or credited.
Last Minute reservation Fee: $10 fee if less than 48 hour notice may be applied depending on our schedule. We understand that emergencies arise and we will be considerate of your needs. During the summer months and the months of November and December, the Last Minute Fee is strictly enforced.
Additional Charges: In certain cases there may be amounts due at the conclusion of your pet sitting reservation. We expect payment promptly upon receipt of invoice. As we do not extend credit, there will be an additional charge of 15% of the total due for each week we do not receive payment. Mileage charges may apply to locations outside our traditional service area.
Returned Check Fee: $40- Sorry, No Exceptions.
Discounts or Reduced Fees | Services: As dedicated professionals we strive to maintain the highest level of service to our clients. Considering the quality of service we provide and the attention we show to your pets our rates are very fair and competitive. We are fully insured and responsible professionals who genuinely care about your pets. We are also highly ethical and will not discount or reduce services to compete with other pet sitters prices in order to win your business. We will never offer a lower quality of service for a lesser fee. Your pets deserve the very best, and that is the only standard of service we offer.
Prices subject to change without notice. Pricing and time period of visits also includes travel time.
*Although most visits range from 15 -30 minutes depending on your pets needs and care requirements, our fees represent the number of visits to be made and not the length of each visit. Some visits may require more or less time.
---
Ready to Reserve Pet Sitting?
You and your pets will benefit emotionally and physically.
Reserve Your Spot Today!