Meet Our Pet Sitters
We understand your pet's needs as well as you do!
---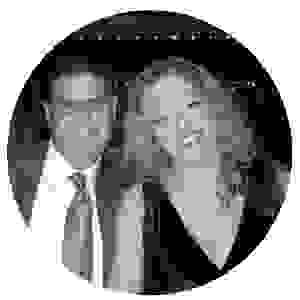 Galaxy Class Pet Care!
ASTRO Pet Sitters is owned and operated by Heidi and Carl Capozza. You can place your trust with them because they were professionals before becoming professional pet sitters. They have the knowledge and organizational skills to know what it takes to get the job done and to get it done right. Heidi is a registered nurse with St. Joseph's Hospital and enjoys pet sitting on her off days and scheduled vacation breaks. As a state licensed Realtor currently associated with Charles Rutenberg Realty and prior owner of a successful formal wear rental chain, Carl has now chosen to devote all his energy and attention to caring for your pets and is currently practicing real estate on a referral basis. Heidi and Carl both feel extremely fortunate to have very flexible schedules which allow them to do something that they are passionate about and really enjoy, caring for animals. They are available when you need them.
Astro Pet Sitters has certainly made my retirement more care free, not just for myself and family, but for my dogs too! Having recently retired as Director of Field Operations for Homeland Security here in Florida, security of my home is a priority as well as top-notch care for my dogs whenever we travel.
We are fully insured
As professionals, licensed by the State of Florida, both Heidi and Carl have undergone stringent background checks and have their fingerprints on record with the Florida Department of Law Enforcement (FDLE) and Federal Bureau of Investigation (FBI). You may rest assured that your pets and home will be cared for with the utmost honesty and attention while in Heidi & Carl's care! We are also Insured, Pet First Aid Certified and non-smokers for your added peace of mind. Learn more about safety, security and our insurance coverage.
You and your pets are safe & secure
Read our fantastic testimonials on the safe, secure, and reliable pet sitting and dog walking services we provide.
---